It's time to be thankful. And that's not always easy.
When we started The Happy Envelope 15 years ago, we took a huge leap. In truth, it was more of a complete drop-off. Ty and I jumped into this business without a safety net, without even a business plan. It seemed like the right thing to do, so we just did it.
No one tells you what it really means to take a leap of faith—or how much you can question that decision once you see how far there is to fall. We were newlyweds, and we had two baby girls and no money. It was so hard.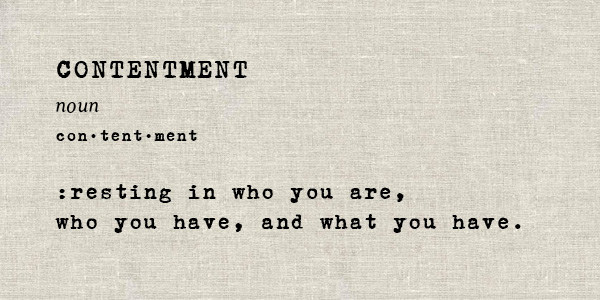 No one was getting a paycheck, and we never knew when the money would come. There were weeks when we would pray for five orders—just five orders—so we could pay the bills and get the groceries. And five orders would come.
It was just enough. It was manna. There were no leftovers; it wasn't abundant. But I began to see a pattern surrounding our needs that was very real: see, ask, wait, and watch. Watching can be the most important part, because when we get what we need without truly noting it, we can't be thankful.
It took lack for me to create that habit of watching, and not just lack in our financial world. Exhausted by my toddlers, feeling incompetent at work, and with my own unmet expectations in our marriage, I was becoming bitter and angry and sad. I lacked the ability to find happiness in our situation, and I poured my heart out about it in prayer.
It was through prayer that watching became my habit. I watched for those five orders a week that always came. I watched for everything that my husband did for me and our girls. I watched for the sweet moments with our children and the tiny victories. We had a roof over our heads and food in the pantry. It was enough to choose to be happy about.
Choosing Happy can sound trite if you don't get to the bottom of it. It isn't pretending to be happy when you're not. It isn't avoiding your sad emotions. It's contentment. It's finding joy in what you have right there in front of you. When we're thankful for manna—for just enough—we free ourselves from the insecurity that surrounds us about everything we think we lack.
I chose to start this blog at this time not as a story about how far we've come at The Happy Envelope. I wanted to share our story about learning to live exactly as we are. I want to help others on their journey to Choose Happy.
I'll be sharing with you all the ways I Choose Happy every day. I'm so thankful you're here. I hope you are too.